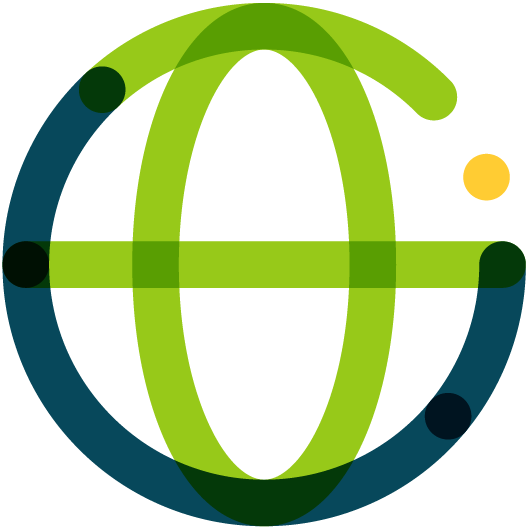 Forgotten Your Password
Help
Cookie Policy
|
Privacy Policy

< Back


Cookie Policy
Our website uses cookies to distinguish you from other users of our website. This helps us to provide you with a good experience when you browse our website and also allows us to improve our site. By continuing to browse the site, you are agreeing to our use of cookies.
A cookie is a small file of letters and numbers that we store on your browser or the memory of your computer or device if you agree. Cookies contain information that is transferred to your computer's memory.
We use the following cookies:
Strictly necessary cookies. These are cookies that are required for the operation of our website. They include, for example, cookies that enable you to log into secure areas of our website.
Analytical/performance cookies. They allow us to recognise and count the number of visitors and to see how visitors move around our website when they are using it. This helps us to improve the way our website works, for example, by ensuring that users are finding what they are looking for easily.
Functionality cookies. These are used to recognise you when you return to our website. This enables us to personalise our content for you, greet you by name and remember your preferences.
Targeting cookies. These cookies record your visit to our website, the pages you have visited and the links you have followed. We will use this information to make our website and the advertising displayed on it more relevant to your interests. We may also share this information with third parties for this purpose.
Please note that third parties (including, for example, advertising networks and providers of external services like web traffic analysis services) may also use cookies, over which we have no control. These cookies are likely to be analytical/performance cookies or targeting cookies.
You block cookies by activating the setting on your browser that allows you to refuse the setting of all or some cookies. However, if you use your browser settings to block all cookies (including essential cookies) you may not be able to access all or parts of our site.
Marketing Consent
You or your employer has requested that Ashtons creates a personal login account for you for the Ashtons Live View system.
This account will allow you to make use of Ashtons Live View as part of your job role.
We normally send our registered users relevant clinical information and guidelines, as well as information about Ashtons' products and services.
I DO want to receive useful information from Ashtons
I DO NOT want to receive useful information from Ashtons
Please select a marketing preference to continue.
Ashtons E-Works - EULA
PLEASE READ THESE TERMS CAREFULLY
You are being given access to e-Works as an authorised user of your organisation ("Service Subscriber").
By clicking the 'Accept' button, you acknowledge that you have read and agree to the terms of this EULA and Acceptable use Policy and which will bind you.
If you do not agree to these terms in their entirety you should not use e-Works.
WHO WE ARE AND WHAT THIS AGREEMENT DOES
Ashtons Hospital Pharmacy Services Limited ("Ashtons" or "we") is a company incorporated and registered in England and Wales under company number 05643894 whose registered office Unit 4, 74 Dyke Road Mews, Brighton, BN1 3JD, and we license you to use:
the e-Works electronic prescribing and medicines administration (EPMA) platform, and pharmacy reporting system (Service);
the related online documentation (Documentation) only as permitted in these terms and for as long as you remain an authorised user (Authorised User) of the organisation permitting you to access (Service Subscriber) the Services strictly in accordance with this EULA and the Ashtons Acceptable Use Policy.
SERVICE SUBSCRIBER'S TERMS ALSO APPLY
The ways in which you may use the Service and Documentation, and how any personal data is collected and used, may in addition be governed by your Service Subscriber's rules and policies, which you should ensure you are familiar with and consent to. We take no responsibility or liability for your use or inability to use the Service under these additional rules and policies.
You acknowledge and accept that the Service and Documentation are provided as is and have not been developed and are not intended to meet your, or your Service Subscriber's specific needs.
SUPPORT AND HOW TO TELL US ABOUT PROBLEMS
If you want to learn more about the Service or have any problems using it, please contact our support team either via email on ashtonsliveview@ashtonshospitalpharmacy.com or telephone on 0345 512 0024. Support is available between the hours of 9am and 11pm, 7 days a week.
HOW YOU MAY USE e-WORKS
In return for your agreeing to comply with these terms you may:
access and use the Service solely as an Authorised User of the your Service Subscriber, and
use any Documentation to support your permitted use of the Service.
YOU MUST BE 18 TO ACCEPT THESE TERMS
You must be 18 or over to accept these terms.
YOU MAY NOT TRANSFER YOUR ACCESS TO ANYONE ELSE
We are giving you a personal right to use the Service as set out above. Whilst you may have sharing rights as an Authorised User of your Service Subscriber you may not otherwise transfer your permission to access the Service to anyone else, whether for money, for anything else or for free.
CHANGES TO THESE TERMS
We may need to change these terms to reflect changes in the law or best practice or to deal with additional features which we introduce. We will not require you to agree to a new EULA so long as the changes do not materially adversely affect your rights and obligations under these terms or impose additional obligations or liability on you or your Service Subscriber.
We will endeavour to give reasonable notice of any change to your Service Subscriber and inform you of the implementation of these changes when you next use the Service.
If you do not accept the notified changes you will not be permitted to continue to use the Service.
UPDATES AND CHANGES TO e-WORKS
From time to time we may automatically update and change the Service to improve performance, enhance functionality, reflect changes to the operating system or address security issues.
WE ARE NOT RESPONSIBLE FOR OTHER WEBSITES YOU LINK TO
The Service may contain links to other independent websites which are not provided by us. Such independent sites are not under our control, and we are not responsible for and have not checked and approved their content or their privacy policies (if any).
You will need to make your own independent and professional judgement about whether to use any such independent sites, including whether to access or use any products or services offered by them.
LICENCE RESTRICTIONS
You agree that you will not:
attempt to copy, modify, duplicate, frame, mirror, republish, download, display, transmit, or distribute all or any portion of the Software and/or Documentation (as applicable) in any form or media or by any means, except as part of the normal use of the Service;
attempt to de-compile, reverse compile, disassemble, reverse engineer, create derivative works or otherwise reduce to human-perceivable form all or any part of the Software or Service, nor attempt to do any such things, except to the extent that such actions cannot be prohibited;
translate, merge, adapt, vary or alter the whole or any part of the Documentation or Service nor permit the Service, Documentation or Software or any part of it to be combined with, or become incorporated in, any other programs or services, except as necessary to use the Services on devices as permitted in these terms;
access all or any part of the Service and Documentation in order to build a product or service which competes with the Services and/or the Documentation;
use the Service and/or Documentation to provide services to third parties without the express consent of Ashtons;
license, sell, rent, lease, transfer, assign, distribute, display, disclose, or otherwise commercially exploit, or otherwise make the Service and/or Documentation available to any third party except the Authorised Users; or
attempt to obtain, or assist third parties in obtaining, access to the Service and/or Documentation; and
you must comply with all applicable technology control or export laws and regulations that apply to the technology used or supported by the Service.
ACCEPTABLE USE RESTRICTIONS
Your use of the Service must comply with our Acceptable Use Policy, as amended from time to time and made available or known to you, which among other things will state that you must:
not use the Service in any unlawful manner, for any unlawful purpose, or in any manner inconsistent with the Acceptable Use Policy, or act fraudulently or maliciously, for example, by hacking into or inserting malicious code, such as viruses, or harmful data, into the Service or any operating system;
not infringe our intellectual property rights or those of any third party (including your Service Subscriber) in relation to your use of the Service, including by the submission of any material by you for use with, sharing or storage by the Service (to the extent that such use is not licensed by these terms);
not upload, record or download any material that is defamatory, offensive or otherwise objectionable in relation to your use of the Service;
not use the Service in a way that could damage, disable, overburden, impair or compromise our systems or security or interfere with other users; and
not collect or harvest any information or data from the Service or our systems or attempt to decipher any transmissions to or from the servers running the Service.
The Ashtons Acceptable Use Policy is set out in full at the end of this EULA.
INTELLECTUAL PROPERTY RIGHTS
Except as agreed otherwise with your Service Subscriber, all intellectual property rights in the Documentation and the Services, including any software utilised, throughout the world belong to us (or our licensors) and the rights in the Services are licensed (not sold) to you. You have no intellectual property rights in, or to, the Documentation or the Services other than the right to use them in accordance with these terms.
Your Service Subscriber may permit you to use, under licence, intellectual property it owns or licences (such as images, text or data) from a third party (including from us) as an Authorised User of the Services and in any materials (Output Material) produced using the Services.
You agree to not infringe our intellectual property, the intellectual property of your Service Subscriber or any other third party by using the Services or creating any Output Material and you agree to indemnify us fully against any third party intellectual property claims arising as a result of your use of the Service, uploading or production of any materials as a result of your use.
WE MAY COLLECT DATA ABOUT YOUR USE OF e-WORKS
We only use any personal data we collect through your use of the Service in the ways set out in our Privacy Policy.
By using the Service, you agree to us collecting and using technical information about the devices you use the Service on and related software, hardware and peripherals to improve our products and to provide the Service to you.
You also consent to your Service Subscriber having access to your user log of Service activities, inputs and outputs.
If you wish to exercise any of your rights as a Data Subject in relation to your use of e-Works then in the first instance please contact your Service Subscriber.
Please be aware that internet transmissions are never completely private or secure and that any message or information you send using the Service may be read or intercepted by others, even if there is a special notice that a particular transmission is encrypted.
OUR RESPONSIBILITY FOR LOSS OR DAMAGE SUFFERED BY YOU
We do not exclude or limit in any way our liability to you where it would be unlawful to do so. This includes liability for death or personal injury caused by our negligence or the negligence of our employees, agents or subcontractors or for fraud or fraudulent misrepresentation.
We are not liable for certain losses. If you use the Service for any commercial or business purpose beyond that of or permitted by your Service Subscriber we may not have any liability to you for loss of profits, loss of business, depletion of goodwill and/or similar losses, loss or corruption of data, or pure economic loss, or any special, indirect or consequential loss, costs, damages, charges or expenses however arising
Your Service Subscriber operating a current valid Subscription Plan may have additional rights.
Limitations to the Services. The Service is provided to you for use solely as an Authorised User of your Service Subscriber. Although we make reasonable efforts to update the information provided by the Service, we make no representations, warranties or guarantees, whether express or implied, that such information is accurate, complete or up to date.
The Service is intended to supplement not substitute your professional expertise and judgment as an Authorised User of your Service Subscriber.
As such, you and your Service Subscriber assume responsibility for results obtained from the use of the Services and the Documentation and for conclusions, advice or treatments made or offered, or materials produced or drawn from such use, including any Output Material;
Ashtons shall have no liability for any damage caused by errors or omissions in any information, provided to Ashtons by you or your Service Subscriber in connection with the Service, including the Input Material, or any actions taken by Ashtons at you or your Service Subscriber's direction;
When using the Service, you must take responsibility for your access to and use of the Service and deciding what treatment to prescribe or dispense for any patients and, in particular whether the use of any drug or other treatment is safe, appropriate or effective for any particular patient or group of patients in any particular circumstances:
Ashtons does not purport to know and cannot know the particular circumstances, condition or medical history of particular patients or groups of patients and so cannot advise as to particular cases;
while the Services draw on reputable sources of information from third party sources or suppliers, such as published data of pharmaceutical manufacturers or medical or care agencies or providers (collectively Third Party Information), Ashtons does not and cannot validate or verify any third party information, including any Input Material, made available through the Service and the information supplied is not exhaustive and cannot therefore be relied on as complete;
although the Third Party Information and other data and information used by and accessed via the Service is updated on a regular basis, the Service Subscriber and Authorised Users should ensure that are personally satisfied that any Third Party Information, or other information or data is current.
In any event, all warranties, representations, conditions and all other terms of any kind whatsoever implied by statute or common law are, to the fullest extent permitted by applicable law, excluded from this agreement.
Please back-up content and data used with the Service. We recommend that you separately back up any content and data (defined as Input Material or Client Content) uploaded to or used in connection with the Service, to protect yourself in case of problems with the Service.
We shall not be responsible for any loss, destruction, alteration or disclosure of Input Material caused by any third party, including the Service Subscriber, other than our duly appointed sub-contractors or agents.
Check that the Services are suitable for you. e-Works has not been developed to meet your or your Service Subscriber's individual requirements and is to be used by you on an as is basis.
We are not responsible for events outside our control. If our provision of the Service or support for the Service is delayed by an event outside our control then we will take steps to minimise the effect of the delay. Provided we do this we will not be liable for delays caused by the event.
WE MAY END YOUR RIGHTS TO USE THE SERVICE IF YOU BREAK THESE TERMS
We may end your rights to use the Service at any time by contacting you or your Service Subscriber if, in our opinion, you have broken these terms in a serious way.
If we end your rights to use the Service:
you must stop all activities authorised by these terms, including your use of the Service; and
you must delete or remove any log-in or access information or passwords that enable you to access the Service.
WE MAY TRANSFER THIS AGREEMENT TO SOMEONE ELSE
We may transfer our rights and obligations under these terms to another entity provided we give you reasonable notice.
YOU NEED OUR CONSENT TO TRANSFER YOUR RIGHTS TO SOMEONE ELSE
You may only transfer your rights or your obligations under these terms to another person if we agree in writing.
NO RIGHTS FOR THIRD PARTIES
This agreement does not give rise to any rights under the Contracts (Rights of Third Parties) Act 1999 to enforce any term of this agreement.
IF A COURT FINDS PART OF THIS CONTRACT ILLEGAL, THE REST WILL CONTINUE IN FORCE
Each of the paragraphs of these terms operates separately. If any court or relevant authority decides that any of them are unlawful, the remaining paragraphs will remain in full force and effect
EVEN IF WE DELAY IN ENFORCING THIS CONTRACT, WE CAN STILL ENFORCE IT LATER
Even if we delay in enforcing this contract, we can still enforce it later. If we do not insist immediately that you do anything you are required to do under these terms, or if we delay in taking steps against you in respect of your breaking this contract, that will not mean that you do not have to do those things and it will not prevent us taking steps against you at a later date.
WHICH LAWS APPLY TO THIS CONTRACT AND WHERE YOU MAY BRING LEGAL PROCEEDINGS
These terms are governed by English law and the exclusive jurisdiction of the Courts of England and Wales.
e-WORKS – ACCEPTABLE USE POLICY
WHAT'S IN THESE TERMS?
This Acceptable Use Policy sets out the content standards that apply when you upload content and data (Input Material) to e-Works, make contact with other Authorised Users, link to e-Works (if permitted), or interact with it in any other way. This Policy supplements the terms of the End User Licence Agreement (EULA).
BY USING e-WORKS YOU ACCEPT THESE TERMS
By accepting these terms and using e-Works, you confirm that you accept the terms of this policy and that you agree to comply with them.
If you do not agree to these terms in their entirety you must not use e-Works.
WE MAY MAKE CHANGES TO THE TERMS OF THIS POLICY
We amend these terms from time to time. Every time you wish to use e-Works, please check these terms to ensure you understand the terms that apply at that time. These terms were most recently updated in March 2019.
PROHIBITED USES
You must only use e-Works where it is safe to do so and you may use e-Works only for lawful purposes. You may not use e-Works:
In any way that breaches any applicable local, national or international law or regulation.
In any way that breaches any applicable medical, clinical or other professional code or regulations.
In any way that is unlawful or fraudulent, or has any unlawful or fraudulent purpose or effect.
For the purpose of harming or attempting to harm anyone in any way.
To send, knowingly receive, upload, download, use or re-use any material which does not comply with our content standards.
To transmit, or procure the sending of, any unsolicited or unauthorised advertising or promotional material or any other form of similar solicitation (spam).
To knowingly transmit any data, send or upload any material that contains viruses, Trojan horses, worms, time-bombs, keystroke loggers, spyware, adware or any other harmful programs or similar computer code designed to adversely affect the operation of any computer software or hardware.
You must also not use e-Works in a space or environment that is unsuitable for its use or where it is unsafe to do so.
You also agree:
Not to reproduce, duplicate, copy or re-sell any part of e-Works in contravention of the provisions of our End User Licence Agreement
Not to access without authority, interfere with, damage or disrupt:

any part of e-Works;
any equipment or network on which e-Works is stored;
any software used in the provision of e-Works; or
any equipment or network or software owned or used by any third party, and

To adhere to reasonable data use as regards e-Works Client Library made available to you and for downloads.
INTERACTIVE SERVICES
We may from time to time provide interactive services on e-Works, including, without limitation:
User Feedback.
Live or online service support.
Where we do provide any interactive service, we will provide clear information to you about the kind of service offered, if it is moderated and what form of moderation is used (including whether it is human or technical).
We will do our best to assess any possible risks for users from third parties when they use any interactive service provided on e-Works, and we will decide in each case whether it is appropriate to use moderation of the relevant service (including what kind of moderation to use) in the light of those risks. However, we are under no obligation to oversee, monitor or moderate any interactive service we provide on e-Works, and we expressly exclude our liability for any loss or damage arising from the use of any interactive service by a user in contravention of our content standards, whether the service is moderated or not.
We do not allow people under 18 to use e-Works without our express permission.
Where we do moderate an interactive service, we will normally provide you with a means of contacting the moderator, should a concern or difficulty arise.
CONTENT STANDARDS
These content standards apply to any and all Input Material which you contribute to e-Works, and to any interactive services associated with it.
The Content Standards must be complied with in spirit as well as to the letter. The standards apply to each part of any Contribution as well as to its whole.
Ashtons will determine, in its discretion, whether a Contribution breaches the Content Standards.
Input Material must:
Be accurate (where it states facts).
Be genuinely held (where it states opinions).
Comply with the law applicable in England and Wales and in any country from which it is posted.
Input Material must not:
Be defamatory of any person.
Be obscene, offensive, hateful or inflammatory.
Promote sexually explicit material.
Promote violence.
Promote discrimination based on race, sex, religion, nationality, disability, sexual orientation or age.
Infringe any copyright, database right or trade mark of any other person.
Be likely to deceive any person.
Breach any legal duty owed to a third party, such as a contractual duty or a duty of confidence.
Promote any illegal activity.
Be in contempt of court.
Be threatening, abuse or invade another's privacy, or cause annoyance, inconvenience or needless anxiety.
Be likely to harass, upset, embarrass, alarm or annoy any other person.
Impersonate any person, or misrepresent your identity or affiliation with any person.
Give the impression that the Input Material emanates from the Service Subscriber who has given you access to e-Works, or any other entity, if this is not the case.
Advocate, promote, incite any party to commit, or assist any unlawful or criminal act such as (by way of example only) copyright infringement or computer misuse.
Contain a statement which you know or believe, or have reasonable grounds for believing, that members of the public to whom the statement is, or is to be, published are likely to understand as a direct or indirect encouragement or other inducement to the commission, preparation or instigation of acts of terrorism.
Contain any advertising or promote any services or web links to other websites or platforms.
BREACH OF THIS POLICY
When we consider that a breach of this acceptable use policy has occurred, we may take such action as we deem appropriate.
Failure to comply with this acceptable use policy constitutes a material breach of the End User Licence Agreement upon which you are permitted to use our site, and may result in our taking all or any of the following actions:
Immediate, temporary or permanent withdrawal of your right to use e-Works.
Issue of a warning to you and your Service Subscriber.
Legal proceedings against you for reimbursement of all costs on an indemnity basis (including, but not limited to, reasonable administrative and legal costs) resulting from the breach.
Further legal action against you.
Disclosure of such information to law enforcement authorities as we reasonably feel is necessary or as required by law.
We exclude our liability for all action we may take in response to breaches of this Acceptable Use Policy. The actions we may take are not limited to those described above, and we may take any other action we reasonably deem appropriate.
WHICH COUNTRY'S LAWS APPLY TO ANY DISPUTES?
The terms of this policy, its subject matter and its formation (and any non-contractual disputes or claims) are governed by English law and the exclusive jurisdiction of the courts of England and Wales.
Valid Account
Your second signee details are correct.